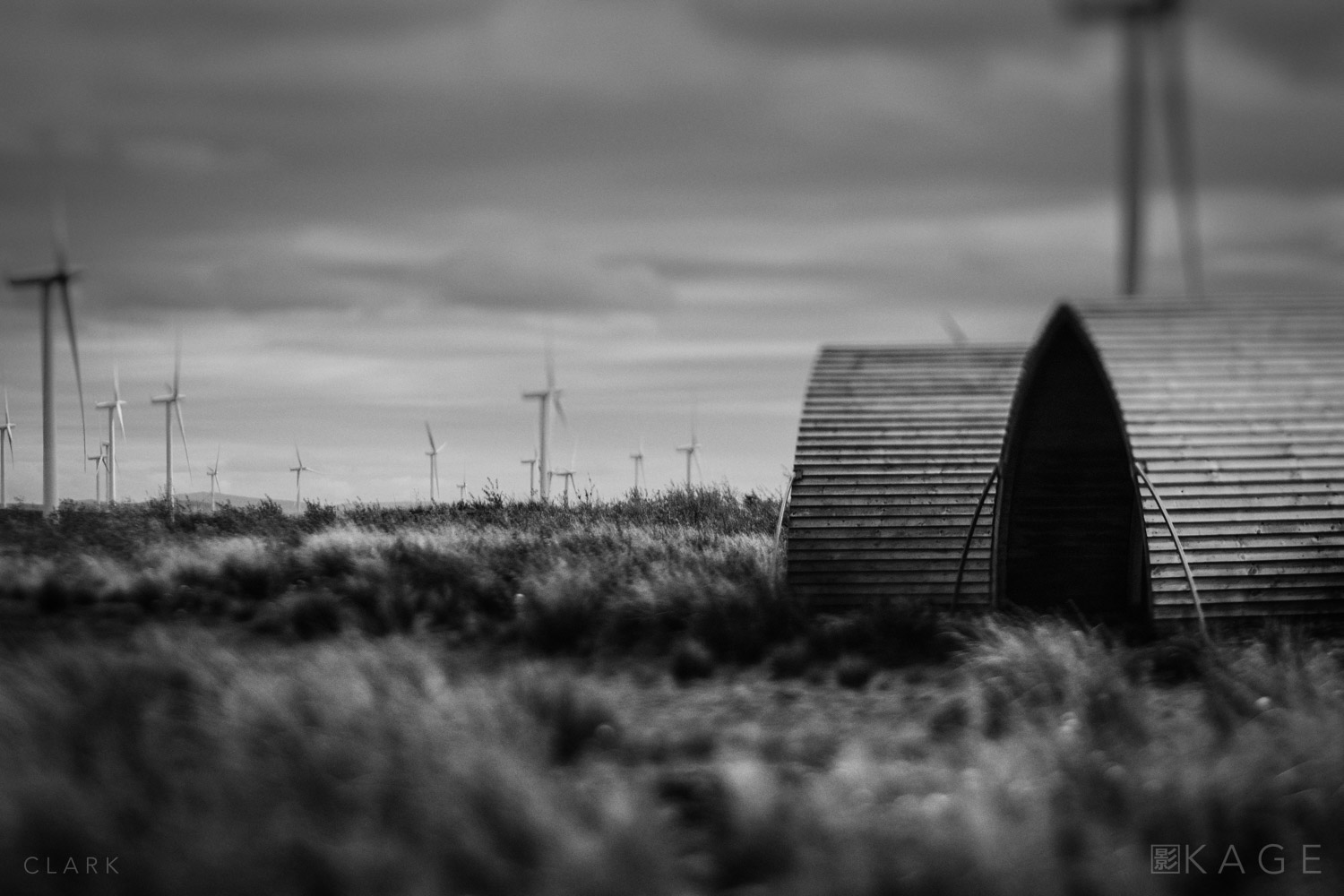 THE GENTLE BREEZE OF THE BLAST
I had planned to follow-up my H2O post for The Kage Collective with another elements based piece about Air and decided to shoot something at Whitelee Windfarm on the 23rd of May. But that morning I woke up to the news that a suicide bomber had killed 19 people and injured many more at an Ariana Grande concert in Manchester (UK). More details found their way into each news bulletin as the morning progressed and the death total rose to 22.
I eventually got to the windfarm around 1:30pm and decided to listen to Ryuichi Sakamoto's latest album 'Async' as I began to photograph my subject. Ryuichi is in the middle of a battle with cancer and this album is heavily influenced by life and death. A perfect choice of music for this place and time. The mixture of vast open space with the eerie sounds of Async, mixed with the noise of the turbines that crept past my earphones. Then track eight 'Fullmoon' started to play and the voice of American author Paul Bowles spoke these words...
"Because we don't know when we will die, we get to think of life as an inexhaustible well. Yet everything happens only a certain number of times, and a very small number really! How many more times will you remember a certain afternoon of your childhood? Some afternoon that is so deeply a part of your being that you can't even conceive of your life without it. Perhaps four or five times more, perhaps not even that.
How many more times will you watch the full moon rise? Perhaps twenty, yet it all seems limitless."
Some of the victims of the Manchester bombing were children, the youngest being just eight years old. They'll never get the chance to look back on a special afternoon of their childhood. Likewise the countless others that have felt the wrath of western drones. It's all too easy after a devastating event like this, to see everything as good or bad, black or white. But there is no black and there is no white, only grey.